Facilities Providing for EWPUC Students
East West Pre-University College took its birth during the academic year 2006-07 in the campus. It is located in a sublime serene lush environment which tempts the younger campus community a flair for pursuing knowledge. The purpose of the establishment of this college in the campus is the provide a disciplined standard education at 10+2 level for the students coming from the rustic area around the campus. The pioneers, with a great vision in mind to promote excellent education at 10+2 level and to enable the students to pursue the technical and profession careers, started this college.
EWPUC Library
A library is a collection of sources of information and similar resources, made accessible to a defined community for reference or borrowing. It provides physical or digital access to material, and may be a physical building or room, or a virtual space, or both. Our college library is housed in a big building. It has about nine hundred books on various subjects. Students come to the library and take books of their choice either for reading in the library itself or for study at home.
Our college library is under the charge of a qualified librarian. Our library is assisted by an assistant discipline in the library. Our library is assisted by an librarian, attender and restores. The catalog is up to date. The books have been listed author wise and subject wise.
The library has a big reading room which can provide seating accommodation to about sixty five students at a time. A visitor to the library is impressed by the perfect silence in the library. There are a number of daily newspapers in Kannada and English News Paper in the library. There are eight newspapers in that three Kannada and five English newspapers. as well as eight magazines in that two Kannada and six English magazines Besides, there are about eight journals and eight newspapers.
There is a separate reading room for the staff. The magazines or periodicals are place do and big central table. Newspapers are kept on reading stands. It is a rewarding experience to sit in the library for one or two hours and study the magazines and newspapers.
Well Equipped Laboratories
The college has well equipped laboratories for students to perform experiments in subjects such as Physics, Chemistry, Biology & Computer Science.
Sports
The college boasts of producing many achievers in the field of sports. Students are encouraged and provided with ample opportunities to excel in their sphere of sports and games both indoor and outdoor. The multipurpose East West arena is used for Foot Ball,and Cricket. The presence of a multi purpose sand court helps the students for Beach Khabadi, Long Jump, Short Put and also for training purpose. The exclusive Table Tennis area with two tables, many Carrom boards and Chess Boards available in the College helps students excel in these indoor games. The College produces strong teams in all sports and games and has savoured victory year after year.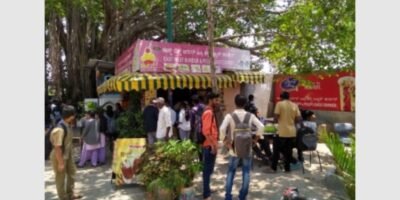 Canteen
There are East West canteen, They providing a Vegetarian, cater to the hunger of the staff and students. However, the College encourages the students to bring lunch from home.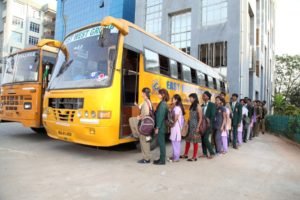 Transportation
Safety of our students is our prime concern. Thus, our transport facility is fully equipped to provide the safest & the most convenient transport solution. East West Pre-university College provides excellent transportation facilities with a fleet of buses.